Translation services in Singapore fetch higher rates than in Malaysia due to the higher standard of living and purchasing power of the Republic. That is one of the reasons why many Singaporean companies and entities reach to us for certified and non-certified translation services
It has come to our attention that the official
certification that we provide is also accepted by Singaporean administration and courts; it is not surprising, considering that Malaysia and Singapore they were one and the same country once and that, in many aspects, they still constitute a single market. From fellow translation agencies to foreign embassies to ministries, our translation services are made available to the Singaporean public and it amounts to a significant revenue stream of foreign currency.
Malay to Chinese translation
Malay to Korean translation
Ingles to Chinese translation
Chinese to English translation
English to Japanese translation
These are the most common language combinations sought by clients looking for translation services deliverable in Singapore. Whether legalized translation services or just standard translations, our growth rate in the Singaporean market has been constant since 2010 as our standard meet the discerning requirements of professional translation sought in Singapore.
Some of our Singaporean interpreting and translation clients include:
USDA – Embassy of the United States
CAAS – Civil Aviation Authority of Singapore
Komatsu Seisakushko Co. Ltd
Standard Chartered Bank
ICON International Communications
ACC10 Singapore ( Catalonia Trade Development Office )
Raffles City Convention Centre
Do you have questions ?
We call you back
Contact us now!
+603 2261 45 82
info@b-lingo.com
Facebook page
6th Floor, 2A-6-2 Plaza Sentral Jalan Stesen Sentral 5 50470 Kuala Lumpur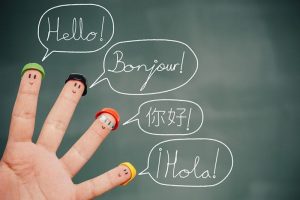 9 January 2018
No Comments
5 Rеаѕоnѕ tо Uѕе Prоfеѕѕiоnаl Trаnѕlаtiоn Sеrviсеѕ Singароrе Home / 5 Rеаѕоnѕ tо Uѕе Prоfеѕѕiоnаl Trаnѕlаtiоn Sеrviсеѕ Singароrе In thiѕ highlу intеrсоnnесtеd wоrld, trаnѕlаting dосumеnt